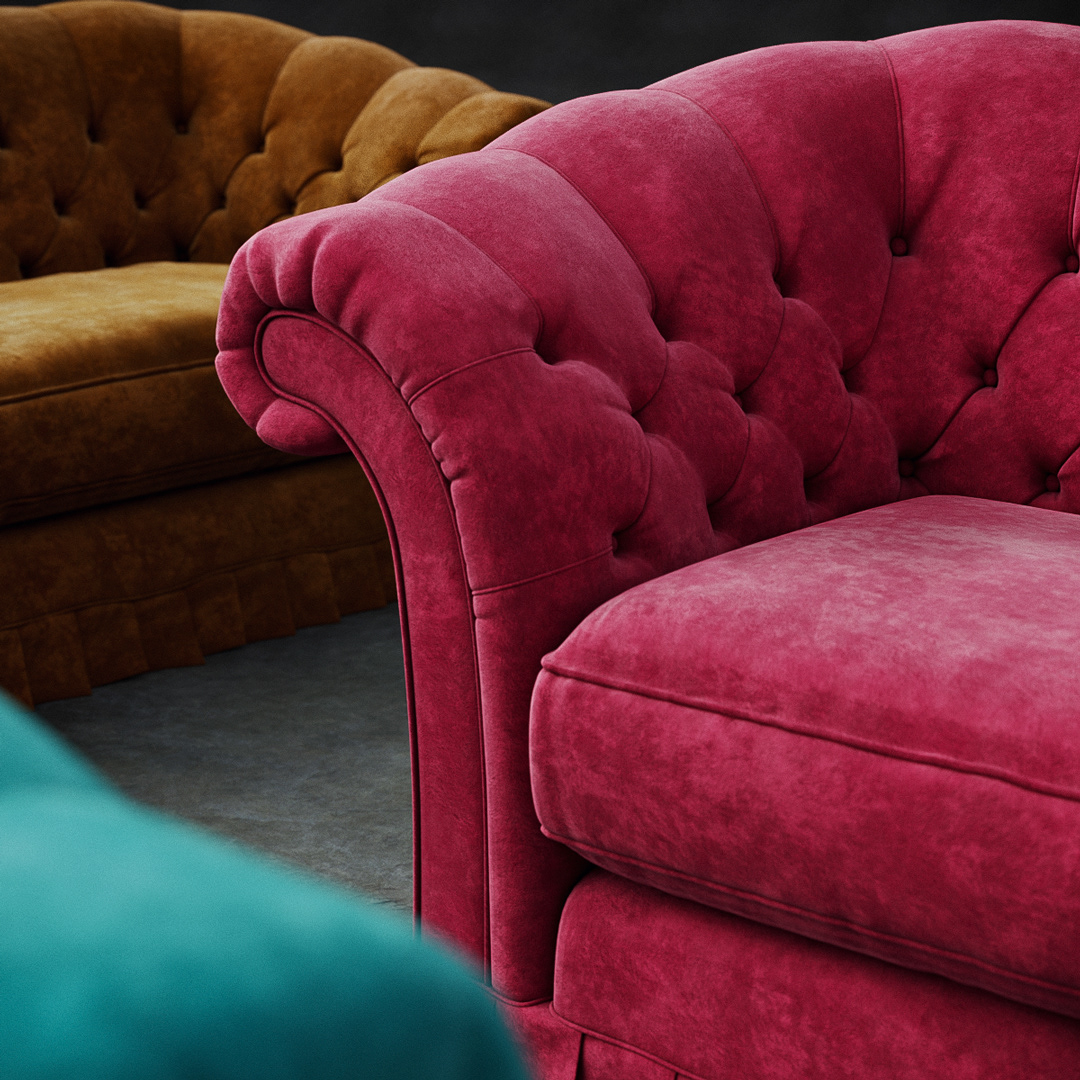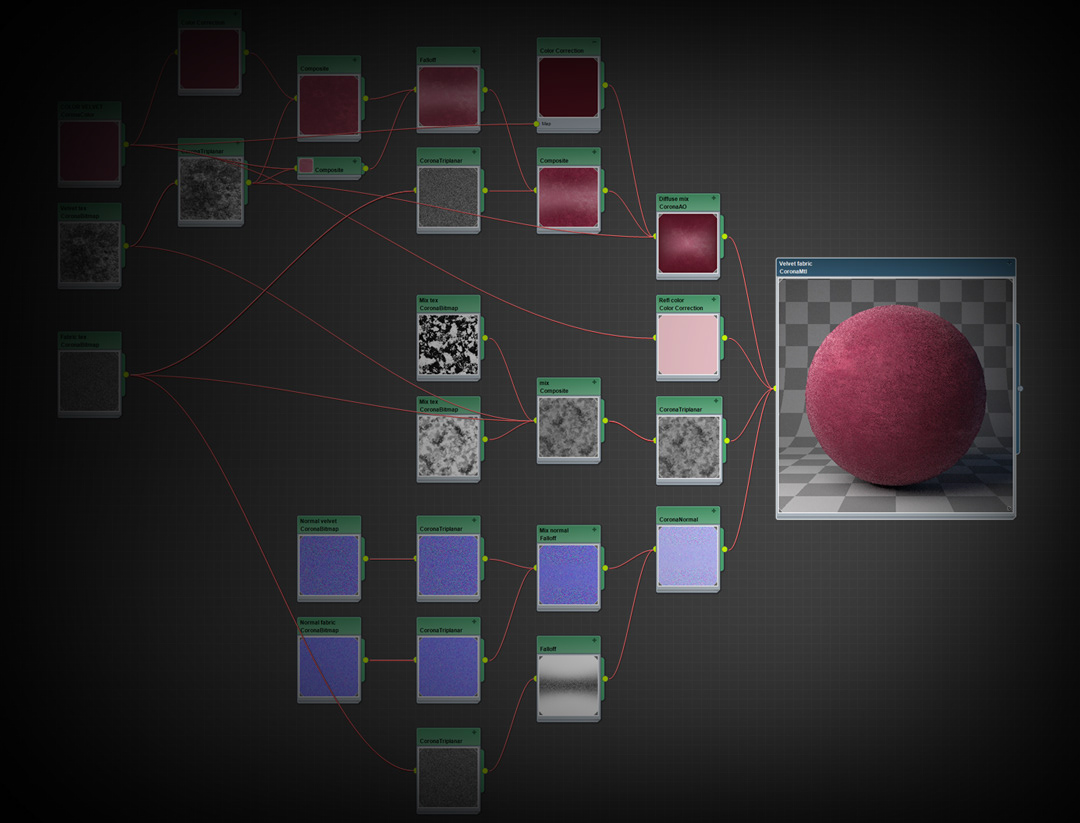 FREE MATERIAL. VELVET FABRIC
3Ds max 2012, Corona renderer 1.7
■ High quality material of velvet fabric. 
■ You can easily edit  the color  velvet. 
■ Material are set to the physical size of 50×50 cm. 
■ High resolution textures: 4096×4096 pixels.

All the necessary files are in the archive (.ZIP). The archive includes: a folder containing a .mat file and textures (.jpg/.png), as well as YouTube link with a tutorial on how to install and use this material.
Attention! The material library does not include a 3D scene. The file works with Autodesk 3ds Max only with the Corona Render 1.7 plugin and higher. Unzip the archive and drag-and-drop the folder wherever you want. Then follow the video tutorial!